Cluster.dev - Cloud Infrastructures' Management Tool ¶
What is it? ¶
Cluster.dev is an open-source tool designed to manage cloud native infrastructures with simple declarative manifests - stack templates. It allows you to describe a whole infrastructure and deploy it with a single tool.
The stack templates could be based on Terraform modules, Kubernetes manifests, Shell scripts, Helm charts, Kustomize and ArgoCD/Flux applications, OPA policies etc. Cluster.dev sticks those components together so that you could deploy, test and distribute a whole set of components with pinned versions.
Principle Diagram ¶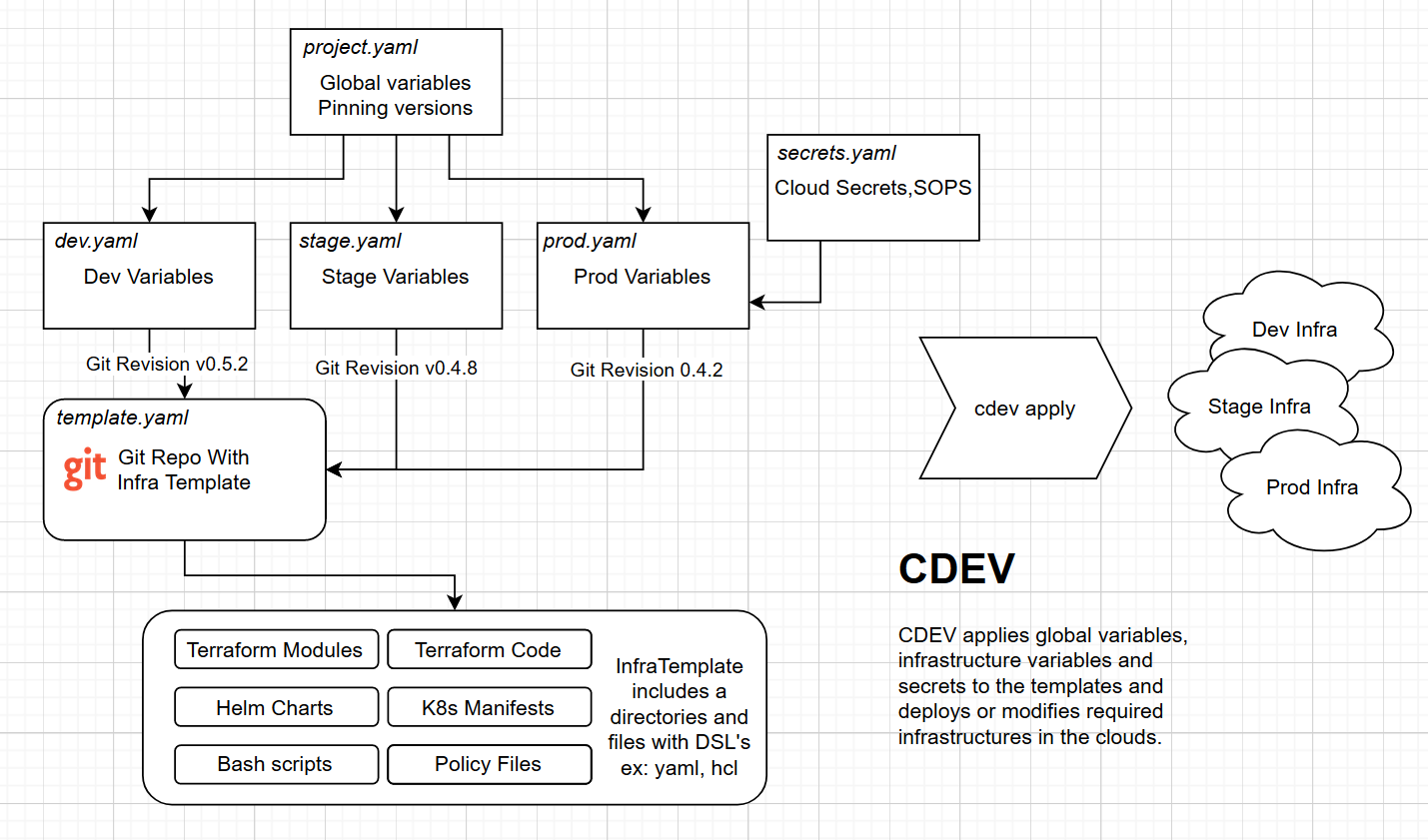 Quick Preview ¶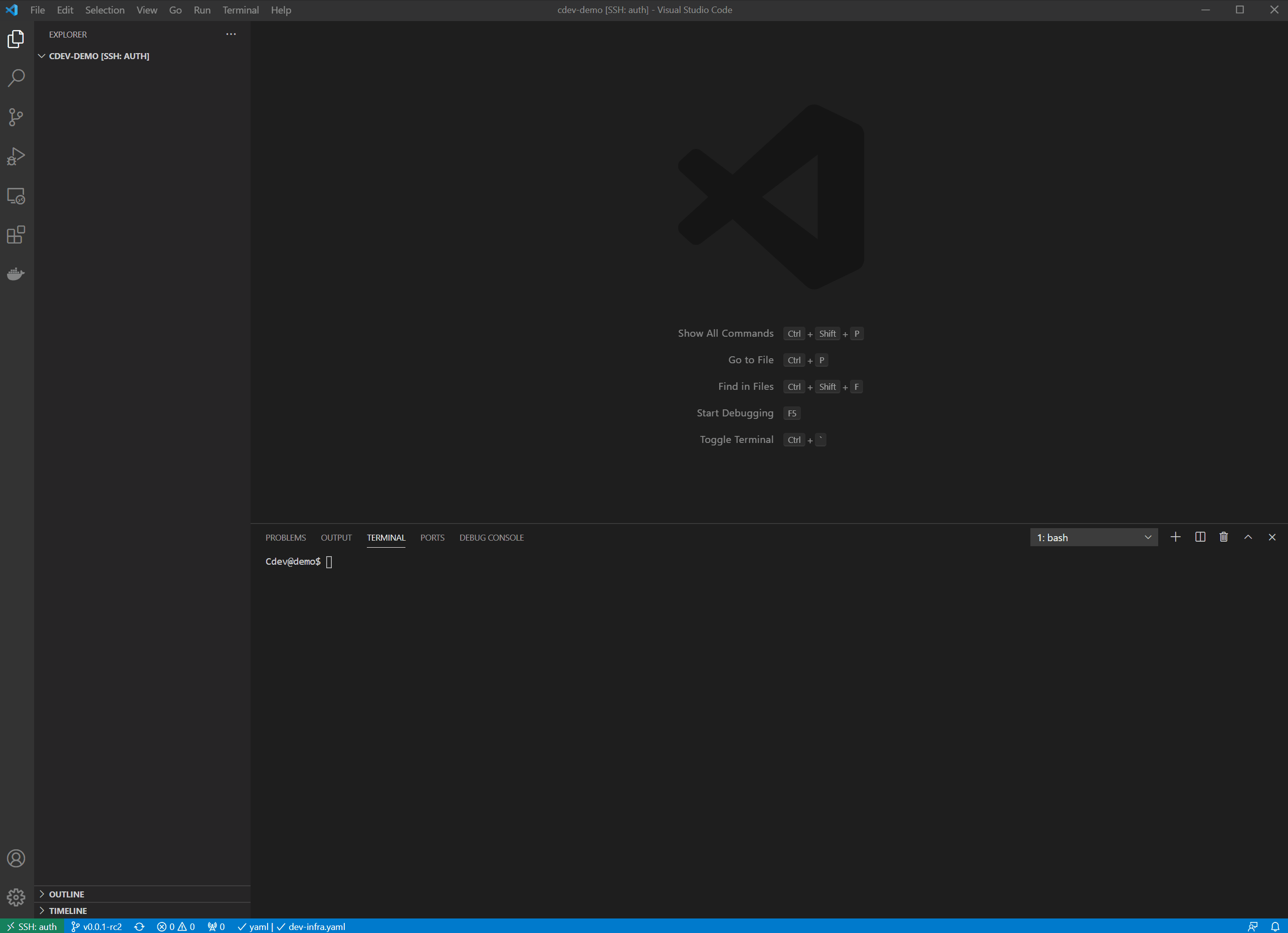 How does it work? ¶
With cluster.dev you create or download a predefined stack template, set the variables, then render and deploy a whole stack.
Capabilities:
Re-using all existing Terraform private and public modules and Helm Charts.
Applying parallel changes in multiple infrastructures concurrently.
Using the same global variables and secrets across different infrastructures, clouds and technologies.
Templating anything with Go-template function, even Terraform modules in Helm style templates.
Create and manage secrets with SOPS or cloud secret storages.
Generate a ready-to-use Terraform code.
Features ¶
Based on DevOps and SRE best-practices.
Simple CI/CD integration.
GitOps cluster management and application delivery.
Automated provisioning of Kubernetes clusters in AWS, Azure, DO and GCE.